Cynthia Rowley's Art of Living
What makes Cynthia Rowley so fantastic? Why do I, as a graphic designer, feel drawn to her work?
The first thing you'll notice is the geometrical lines – all those perfect right angles forming squares and rectangles everywhere. We are drawn to basic geometrical elements, because they are symmetrical, and human beings love symmetry. And right angles often form the foundation of good graphic design.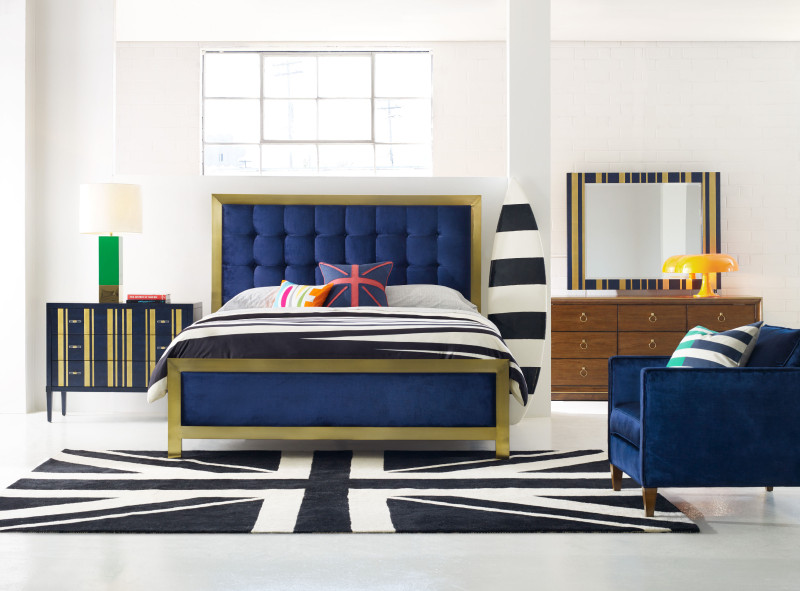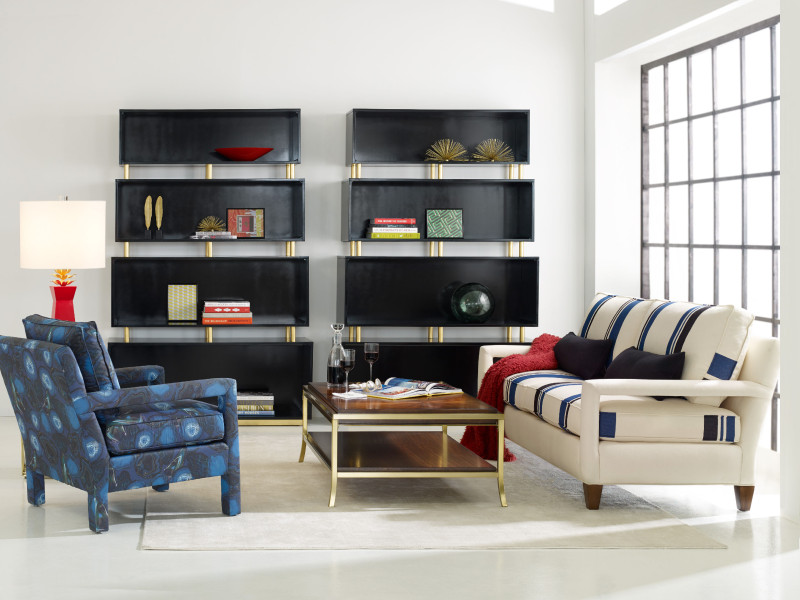 But just right angles can look so conventional. Too austere, too measured, too 'designed.' What Rowley does so masterfully is bring in elements that soften the geometry without undermining it. Look, for example, at her Balthazar upholstered bed. The marriage of such strong straight lines and right angles with gold metal and intense midnight blue plush fabric tones down the rigidity of the form. The same for the stunning pink daybed. With its spare geometrical lines, softened by pillows and an extraordinary color, the result is a showcase piece of timeless femininity.
Notice also how femininity is injected in her desk in black with impeccable geometry, is elevated with unexpected florals.
Geometry balanced with surprising, lush fabrics, colors and patterns is the hallmark of Cynthia Rowley's design. The same elegant combination is what works in graphic design. Notice how the combination of luxurious gold and a rich navy offsets the strong lines of the menswear lookbook. Or how an organic bow works so well against the geometry of the packaging design of Ariel Gordon.
See how the whimsical patterns work with the strong symmetry of the charming Mr. Boddington envelopes, how the gold in the New York sign renders the repetitive symmetry opulent instead of spare. And how just a small rounded element in the Soap cosmetic packaging is enough to bring a feminine touch to moderate the masculinity of the strong straight design.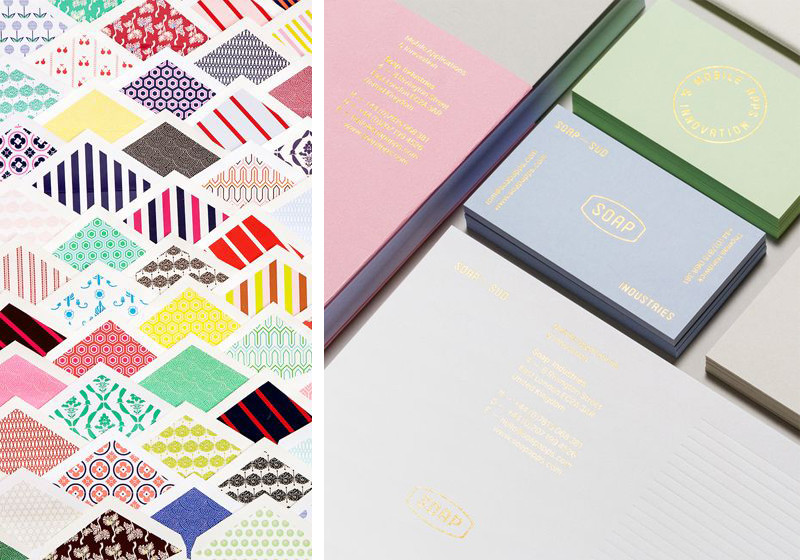 This aesthetic works beautifully in multiple graphic design projects, and it's one I've drawn on for wedding invitations, food packaging, lifestyle products – brands that want to convey sophistication and elegance.